Heartworm prevention is one of the most important things you can do to keep your dog healthy.
Heartworms cause an awful disease that makes dogs suffer weight loss, difficulty breathing, and eventually die.
What Are Heartworms?
Heartworms are long thin worms that take up residence in a dog's heart and lungs. They cause damage just through their presence, causing inflammation, blocking blood vessels, and causing congestive heart disease.
Can My Dog Get Heartworms During the Winter?
Mosquitos transmit heartworms. Even dogs who rarely go outside can be bitten by a mosquito that flies through an open door or window. While mosquitos are certainly less active during colder months, they do not disappear entirely from most of the United States. Mosquitos can survive the winter in garages, sheds, and other protected spaces then fly around and infect your dog on a snowy winter day.
What are the Risks of Skipping Heartworm Prevention?
This is why it is so important to give your dog heartworm prevention year-round. It is not worth the risk of your dog being infected by trying to predict the weather. Another risk of skipping months is forgetting to re-start treatment before the first mosquitos come out in early spring.
Don't Skip The Winter Months Heartworm Prevention Year-Round Is a Must.
If your dog does become infected with heartworms, it can be dangerous to start to give them heartworm prevention again. Your dog should get tested for heartworm infection before re-starting prevention if you miss more than 1-month. The heartworm test is often more expensive than your dog's heartworm prevention for the whole winter.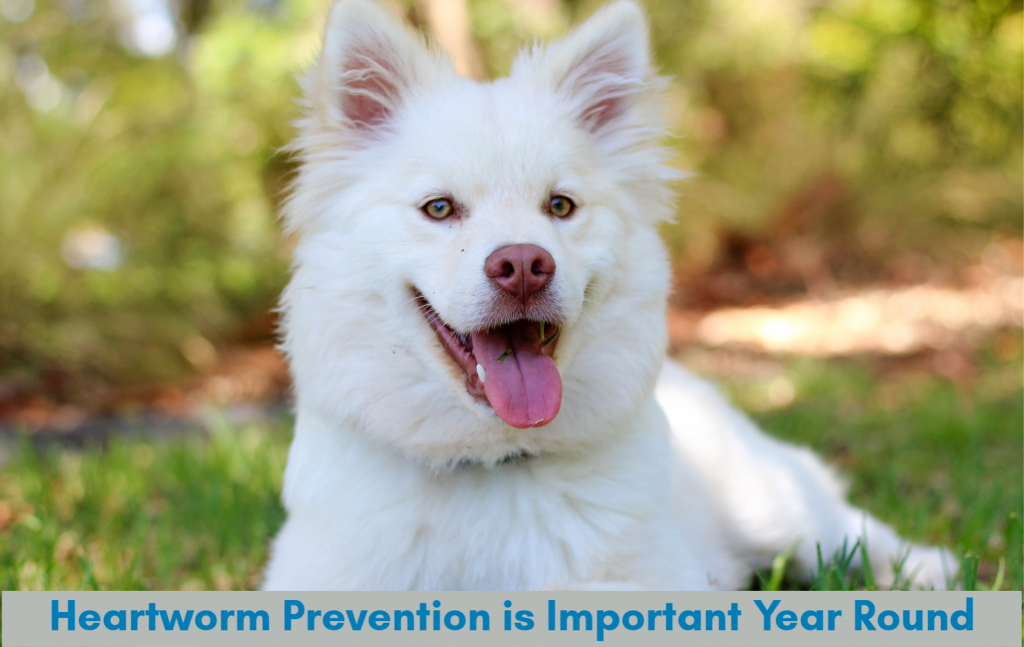 Heartworm Prevention Monthly Options
Most heartworm prevention is a monthly oral chewable pill, including Heartgard Plus, Interceptor, Sentinel, Sentinel Spectrum, Trifexis, and others. Two effective topical options are Advantage Multi and Revolution, and these are available for both cats and dogs. The only chewable currently available for cats is Heartgard.
6 and 12 Month Option
If a monthly pill or topical treatment isn't right for you, ProHeart is available as a 6-month or 12-month injection by your veterinarian.
Discuss with your veterinarian which chewable or topical is right for your pet and family.
Heartworm Treatment
As opposed to affordable heartworm prevention, heartworm treatment is very expensive. For a medium-sized dog, the cost is easily over $1000, and possibly much more depending on where you live and if your dog is ill at the time of diagnosis. The cost of monthly prevention for a dog's entire life is usually less than treatment just once. And, your dog is not immune to re-infection so post-treatment monthly prevention, every month, is a must.
Intestinal Parasite Control
Your dog's heartworm medication also helps to prevent intestinal parasites such as roundworms and hookworms. These worms are infectious to people as well as dogs. So, keeping your dog on year-round prevention also protects your entire family from intestinal parasites. When preventing for heartworm, don't forget flea and tick prevention some preventions give an added layer of protection against heartworm as they deter mosquito bites!