Animal Shelter Appreciation Week is celebrated the first full week in November. It is a time to honor the hard-working and dedicated people that take care of unwanted pets day in and day out. Showing your support, even in small ways, can help keep your local shelter staff feeling positive and that they are making a difference.
There are 5,000 independently run shelters nationwide
There are approximately 5,000 independently run animal shelters nationwide. Each shelter offers slightly different services depending on the area of the country. The community and the needs of the animals in their care all play a role in the services provided. Animal Shelter Appreciation Week is a time to celebrate the accomplishments shelter staff have achieved for your community.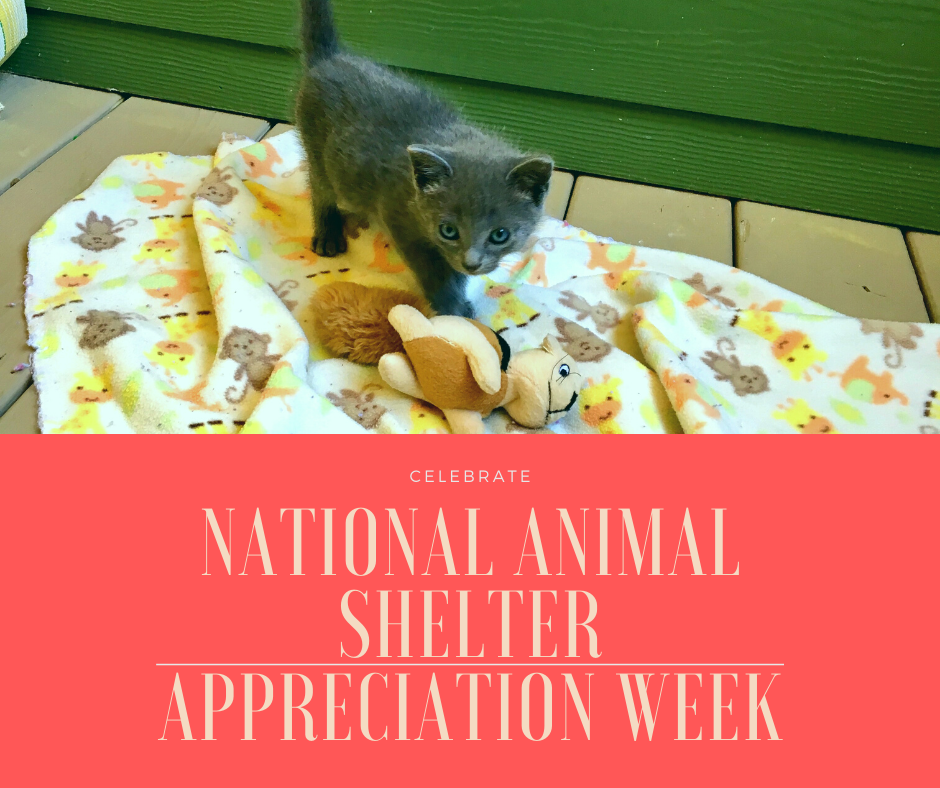 If you don't know your local shelter staff, take a few minutes this week to stop over and say hello. If you don't even know the location of the shelter, this is a great excuse to familiarize yourself. Stop in to get to know the staff, learn about the facility, and better understand the shelter's needs both from an animal care perspective and from a people perspective. Don't worry; they aren't going to make you clean cages or walk dogs, but a simple hello from a friendly face can make their day. Animal Shelter Appreciation Week should be every week considering how hard these fantastic people work.
Local shelter staff deserve your recongnition
These are the people that get the call that a dog is hit by a car. That a feral cat in hiding under a house in really rough shape. And deal with the intake of family pets when circumstances change, and they are already dealing with an overcrowded shelter. They clean poop all day every day. Medicate sometimes not very grateful (in the moment) cats with upper respiratory issues. And hope that the next aggressive dog call they respond to doesn't end with a trip to the emergency room from a bite wound.
Animal Shelter Staff take the blame on everything but rarely get the credit they deserve for the services they provide to the citizens of the city or the county they work. They often work in less than ideal facilities built in the '80s, maybe 90's if they are lucky. They are often compared to shelters constructed with the latest technology, disease outbreak protocols, and design.
Take a minute to share your animal shelter appreciation. It means so much to the staff to see a smiling face every once in a while.
The longer stray or surrendered animals are in their care, the more attached they become as they interact with them multiple times a day. It is stressful, and shelter staff can become depressed when they are finally able to move out a group of dogs or cats out only to be inundated immediately.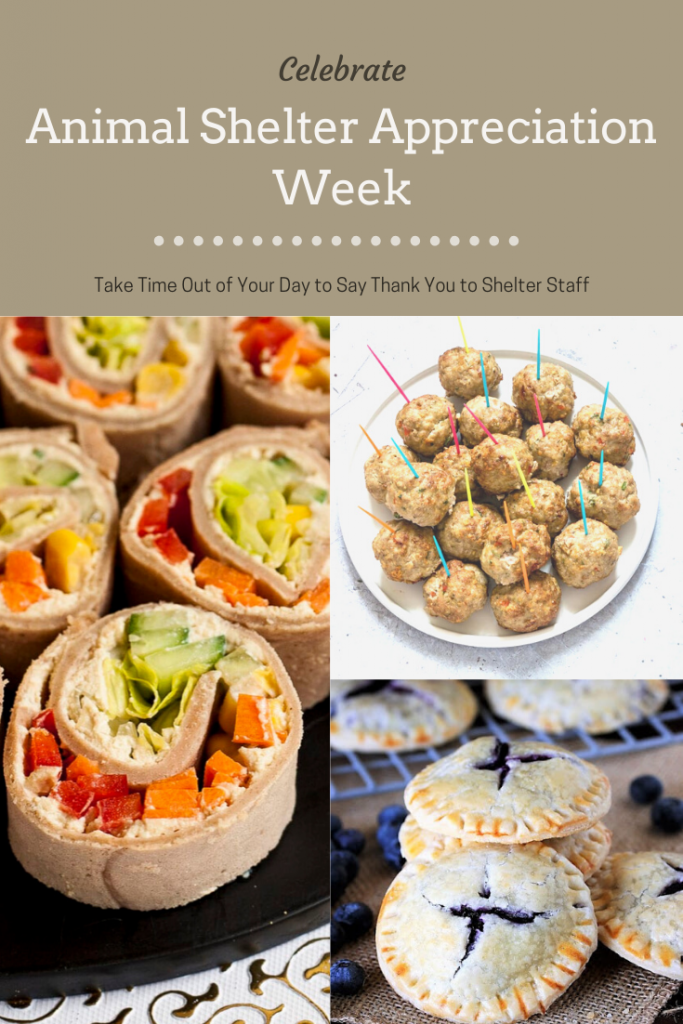 Say Thank You With a Hot Out of the Oven Lunch Delivery
Lunchtime is a great time to show your animal shelter appreciation. While the staff might have a set lunchtime, the team often work through lunch or want to relax and not have to wait in line to grab something to eat. Remember, shelter staff have been dealing with people all day and need a little break. These homemade finger foods would be a big hit.

Air fryer turkey meatballs
Cheesy Bacon Garlic Pull-Apart
Whole 30 BBQ Ranch Sliders (just remember to hold the onions this time)
Baked Teriyaki Chicken Wings
Biscuit Wreath with Buffalo Chicken Dip
Gluten-Free Pizza Quesadilla
Cream Cheese Pinwheels with fresh veggies
Cranberry Brie Chicken Wonton Tacos
Reuben Cresent Rolls
Breakfast or Lunch Biscuits and Gravy Dippers
Spinach Pinwheels
Crock Pot BBQ Shredded Chicken Sandwiches This one could even cook at the shelter if you are willing to drop off a pre-loaded crockpot and the fixings in the morning and pick the crockpot back up at the end of the day.

Home Baked Goodies for Your Shelter Staff
Shelter Staff loves a pick me up. If you are the type that likes to bake, here are some ideas that don't include chocolate or raisins (you never know when a dog will jump up on the counter or a cat is walking around the office.)

Sugar Cookies
Pumpkin No-Bake Protein Balls
Cranberry Orange Shortbread Cookies
The Best Oatmeal Cookies
Low Carb Snicker Doodle Cookies (all that stress leads to lots of snacking so a low carb option might be appreciated by some staff members)
Blueberry Pie Cookies
Caramel Apple Pie Cookies
Coconut Oatmeal Protein Cookies
Carrot Cake Oatmeal Cookies
Cinnamon Roll Cookies (GF, Low Carb, Keto Friendly)
Six Ingredient Lemon Crinkle Cookies
Chewy Coconut Cookies (Coquitos)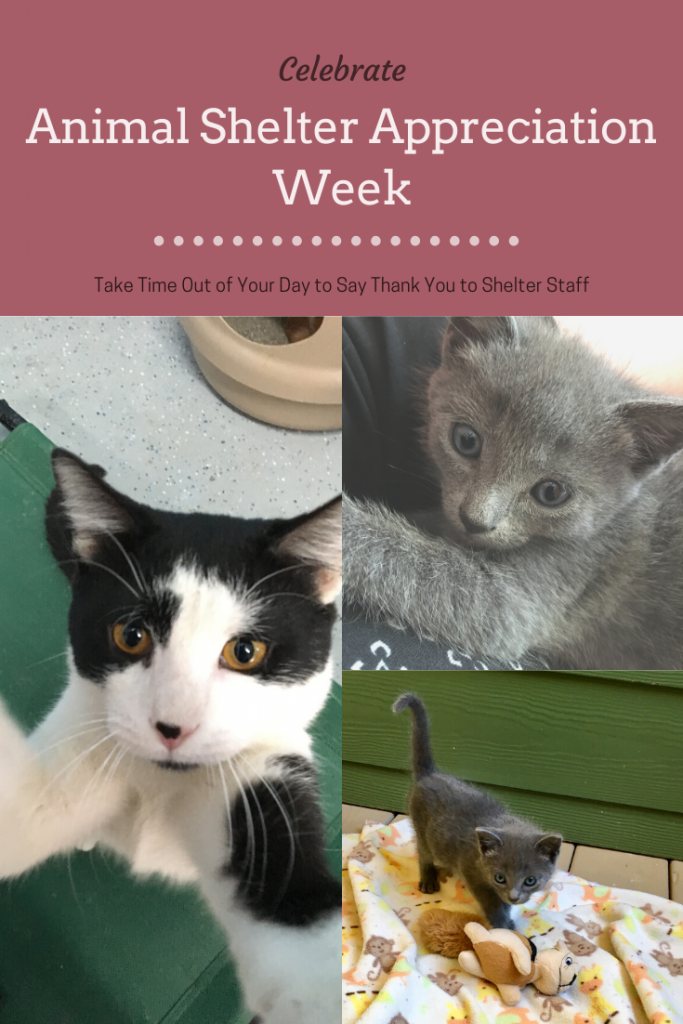 Animal Shelter Appreciation Week = Food and Treats for the Animals
Shelter staff always appreciate food and treats for the animals in their care. Some shelters will accept all donations to use to feed the animals in their care others will use these donations as part of their pet food pantry. Either way, there will be a thrilled cat or dog because of your generosity. Cat litter also falls into this category — not as much fun as food or treats but vital daily.

Consider purchasing via Amazon and set it to auto-delivery! Yes, sometimes, a bulk delivery is necessary when food stores have run low. Still, other times, it is helpful to space out your donation without having to think about it, plus you save money by putting the order on auto-ship. With Amazon Prime, the delivery is free.
Amazon Auto-Ship
Wet and Dry Cat Food
Dog Food
Cat Treats
Dog Treats
Cat Litter
Check out this post for more ideas on how to help your local animal shelter