Every little bit counts. Every single donation makes a difference to small underfunded local shelters.

Want to help your local animal shelter, but every time you have a plan, your heart hurts, and you can't go through with it? You are not alone. If you love animals, you don't want to see any left behind at the shelter. For every person that steps foot in a shelter, there are 10 or 20 that feel like they cannot.

It's time to flip the discussion. There are so many things you can do to help, and many don't require setting foot in the shelter though you might have to drive into the parking lot to make a delivery.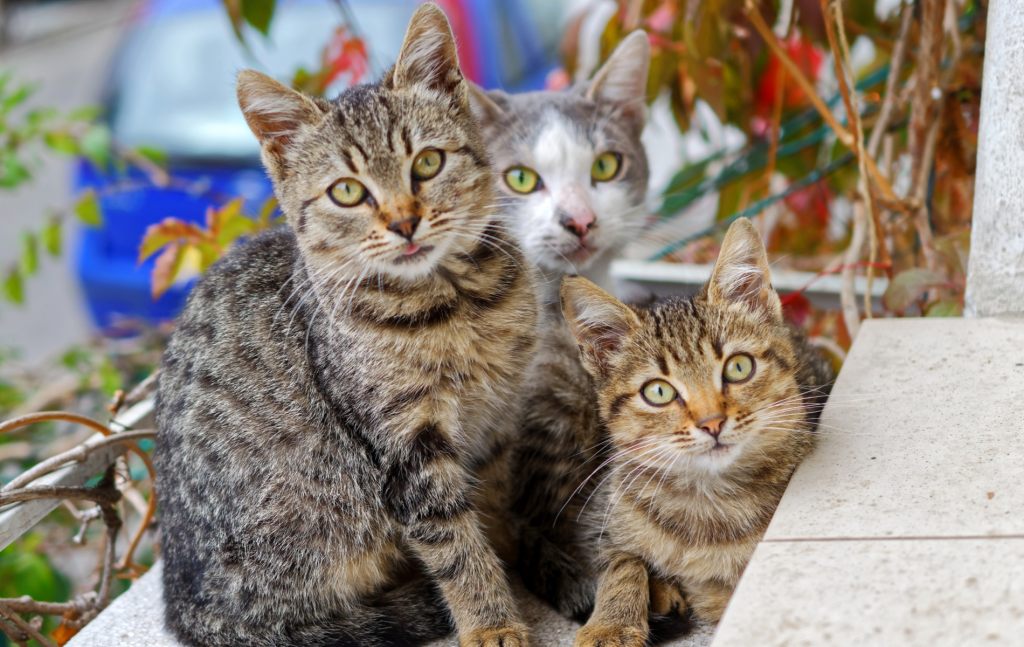 Newspaper to Line Crates

Do you subscribe to a daily print newspaper? Instead of folding it back up and putting it in the recycling bin stack it up and take it over to the shelter once every few weeks. Shelters use newspaper to line cat crates and puppy kennels. Cats and puppies are messy and require multiple cleanups per day, which means the shelter goes through a ton of newspaper, especially during puppy and kitten season.

Set Aside Gently Used Towels, Quilts, and Sheets for the Animal Shelter

Spring cleaning, redoing the bathroom, or kids went off to college, and you have gently used but clean bedding and towels? Your local animal shelter would be happy to put those to use. Call ahead and ask which items are most useful as some prefer to keep a stock of towels, top sheets, and quilts only (down blankets tend to get ripped apart very quickly and are challenging to wash).

Laundry at the Animal Shelter
Laundry detergent on super sale? Pick up an extra container or two for the shelter. Laundry is every day all day at the shelter. Most local animal shelters (especially small rural ones) are happy to receive any Brand detergent you are willing to donate. The same goes for bleach. Any time a pet gets adopted out a deep clean with bleach will be done on the kennel or crate to limit the spread of disease. They will also bleach the hallways sometimes multiple times a day, and some shelters use bleach to sterilize food and water dishes each day. Laundry detergent and bleach are always in short supply.

Donations For Your Local Animal Shelter

Treats For The Animal Shelter

At the grocery store and see a giant box of dog or cat treats on sale? Pick some up! Kids that visit the shelter love to give out treats. Treats are used by volunteers when getting to know the animals so that shelter staff can better match them with potential adopters. High-value super smelly treats are used to gain the trust of scared dogs and semi-feral puppies, which helps make them more adoptable. Crunchy treats, soft treats, big treats, little treats they all work. Even if your shelter works with a specific brand to ensure a constant supply of food and treats, they can use the donation either for their fosters or add to their community food pantry.

Food For The Dogs and Cats
Many shelters rely on donations to feed the animals in their care. Even those that have a food budget much appreciate donations as it allows them to stretch their budget further and help more animals. You don't have to buy out the store. Every bag of food is appreciated.
Most shelters don't care what brand you donate; they mix multiple bags in a giant container and scoop the food out from there.
Puppy and Kitten Food
Puppy and Kitten Food are kept separate for use with puppies and kittens, but often there isn't enough, which means donations of these foods are much appreciated.

Your Cat or Dog Didn't Like the Food or Treat You Purchased?
Tape the bag or top shut and bring it over to the shelter. Most of the animals there aren't nearly as picky and are just happy to have a full bowl of food. If it is a super fancy brand, they might keep it separate for an animal that is a picky eater or chooses to send it out with a foster dog or cat, so the foster family doesn't have to purchase supplies. That isn't always possible, but most shelters try to offer the basics when they have a family willing to foster.

Cat Refusing To Use the New Litter?
You heard great things about a new brand of cat litter and decided to check it out. Unfortunately, your cat doesn't seem to appreciate the litter as much as you do. Instead of throwing it away, donate it to your local shelter. Even if a few scoops are missing the shelter will appreciate the donation because they go through so much litter each week.
Some local animal shelters prefer clumping cat litter. Some prefer a non-clumping cat litter. Even if they don't usually use that kind, they will still put it to use or send it with one of their fosters.
Help Stock the Community Food Pantry or Create One
A community food pantry allows local animal shelter staff to help out local families that have come on tough times and are doing everything possible to keep their pets. Having food and treats available for these situations can often mean the difference between a family having to turn over their pet and being able to get through the rough patch.
Share Local Waiting Animals via Social Media
Pick a single dog or cat to share once a week, once every few weeks, or once a month. Every little bit helps, and the more genuine you are with your post, the more it will resonate with others and be seen as a happy post, not one begging for help.
Pick a single dog or cat to share once a week, once every few weeks, or once a month. Every little bit helps, and the more genuine you are with your post, the more it will resonate with others and be seen as a happy post, not one begging for help.
Copy the information about the pet.
Click on the best image available to download and use for your share. The more details you gave, the better!
Go to your profile. Upload that fantastic image that shows off the cat or dog's personality. Paste the pet's bio and share the link to the original post.
Click post.
Not only are you helping to network that cat or dog with their best paw forward but by linking to the original post, it makes it easy for an interested friend or family member to check out all of the animals at that shelter.
You can share the happiest, cutest, tallest, smallest, goofiest, or most mismatched animal at the shelter. If you connect with that animal, so will those you share it.